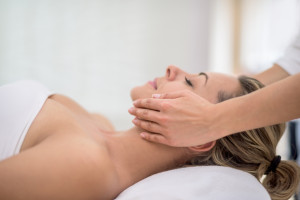 The offer:
Gift Certificate offer is our Mother's Day promotion for a Spa Package called " Create Tranquility." It consists of a Facial, Pedicure and a Manicure. There is a $15.00 saving for the three services if purchased as a Spa Package. Also, if purchased in Gift Certificate form, there is a further saving of $16.90 because there is no Sales Tax on Gift Certificates. The Spa Package can be spread over multiple visits. The Gift Certificate is also transferable and no expiry date.
The comparison:
A Gift Certificate received for a specific Spa Package means the recipient will receive multiple Spa Services. Each service in the package comes at a greatly reduced price, which enhances the Gift even more. Giving a Gift Certificate or a Gift Card for only monetary value means the receivers may end up paying full price for the spa services. If their not aware of the big savings in purchasing their services as a Spa Package, maybe you need to make them aware of it by purchasing the Spa Package in the form of a Gift Certificate for them and letting them change it around. Spa services can be substituted or upgraded for other services.
Suggestions for Services:
Possibly it's our basic Facial that your interested in. It's called Facial for Radiant Skin. We also offer a Facial for Self Renewal which has extractions (removal of debris from pores.) Another Facial we have is a Facial for Mature Skin
Choosing to get Waxing Services? We offer a full menu of Facial and body hair removal. In body Waxing, the area is powdered, waxed and then a cooling moisturizer is applied to minimize irritation. For Brazilian Waxing, the front,back and bottom are all waxed.