Some back ground information may be required before starting on the Facial. The questionnaire we ask the guest to fill out explains that the root of Aveda's holistic spa philosophy, Elemental Nature, is based on the five elements found in nature (and within each of us): Infinity, Air, Fire, Water and Earth. Before each service, we ask our guests to complete the Aveda Elemental Nature Questionnaire which allows our estheticians to create personalized treatments and self-care rituals based on your Elemental Nature, to bring you back into balance.
Elemental Nature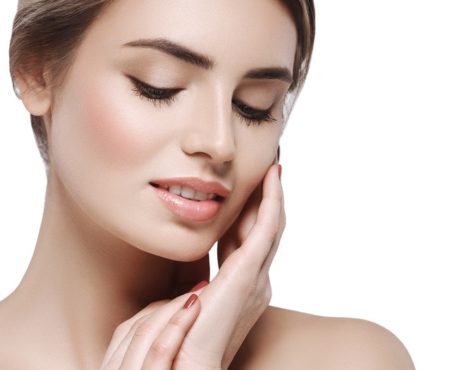 Restore healthy balance to your skin with a customized service based on the Elemental Nature Questionnaire. The treatment is performed using personalized products, essential oil aromas and face massage techniques.
| Elemental Nature: | Treatment Will: |
| --- | --- |
| Infinity | balance normal to dry skin conditions |
| Air | nourish dry, dehydrated and aging skin |
| Fire | cool and soothe sensitive, irritated skin |
| Water | clarify blemished and congested skin |
| Earth | purify normal to oily skin conditions |
Radiant Skin
A natural approach to complexion care, customized for all natures, and features special professional-only products based on tourmaline, a naturally energizing mineral. This rejuvenating service encourages the skin's own natural process through refined products and a high-touch treatment approach, to leave skin with visible improvement and radiance. For optimum results, a series of four treatments with a personalized home care system (which can be purchased at our spa/salon) is recommended.
Self Renewal
This head-to-toe experience is designed for total relaxation and skin rejuvenation. Your skin is cleansed, toned and exfoliated, followed by a heat application (to open pores) and extractions (removal of debris from pores). During the service  you experience an integrated foot and scalp treatment. The Aveda Face  Massage, featured as an important part of the treatment, is a combination of pressure point, lymphatic drainage and Ayurvedic massage techniques that will leave your skin looking refreshed and alive.
Comparison of Services
| Includes: | Radiant Skin | Self Renewal |
| --- | --- | --- |
| Consultation & skin analysis | X | X |
| Sensory journey | X | X |
| Cleansing & toning | X | X |
| Lip protection | X | X |
| Exfoliation | X | X |
| Heat application | X | X |
| Extractions | | X |
| Masque & face massage | X | X |
| Arm, foot, & scalp massage | X | X |
| Toning & moisturizing | X | X |
| Sun protection lotion | X | X |
| Tinted lip conditioner | X | X |
| Aveda Skin products | X | X |
| Price | $75 | $85 |
| Duration | 1 hour | 1.5 hours |
Special Treatments
Problematic Skin
This service is Designed to target irritation and redness as well as breakouts. A variety of calming and skin soothing products are used throughout this  service. The skin is cleansed and toned, then vapor is used to open up the pores, which makes extractions (Removal of debris) easier. Applications of coolness are applied throughout the facial to diminish redness. This service is highly recommended every 6 to 8 weeks.
Mature skin Facial
This service for Mature Skin varies slightly from our other facials, in that it concentrates more on targeting visible lines and wrinkles rather than cleansing or hydrating. While the some basic cleansing and toning procedures are used, exfoliation of the skin on the face is minimal and these are no extraction. (Removal of debris from pores). The most unique aspect of this service is Aveda's signature 5-phase face massage and treatment. Using selective Aveda  products from their Skin Care line, the products are spread evenly over the face, neck, and upper shoulders.